EXPLORE OUR CATALOGS
We pride ourselves on making beautifully printed marketing materials, that work for both our customers and their customers shopping in-store.
Please enjoy browsing our catalogs digitally below. You may also request printed copies of catalogs (those that are available). Simply submit a request form located below and we'll mail you one!

Please note we do not sell directly to consumers nor do we mail our catalogs to them.
THE 2022- 2023 ANNUAL MAIN CATALOG: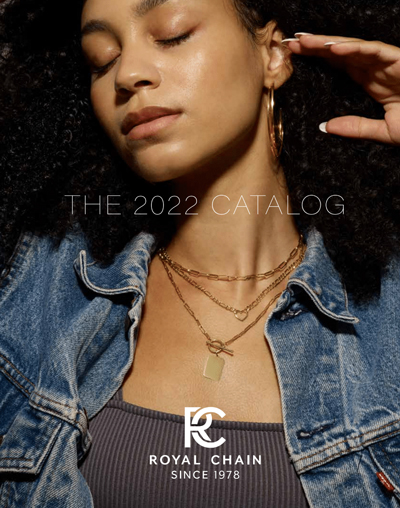 You can download the pdf version of the 2022-2023 main catalog from this link.
This year, our index is available separately. Please download it here.
NEW RELEASES (2022):
Royal Chain Spring 2022 Collection
Phillip Gavriel Spring 2022 Collection
The Bridal Book 2022
Released March 2022
Released March 2022
Released May 2022


VIEW DIGITAL FLIPBOOK
(Please note the printed brochure features
Royal Chain and Phillip Gavriel products together).
Feel free to browse some of our older books here: