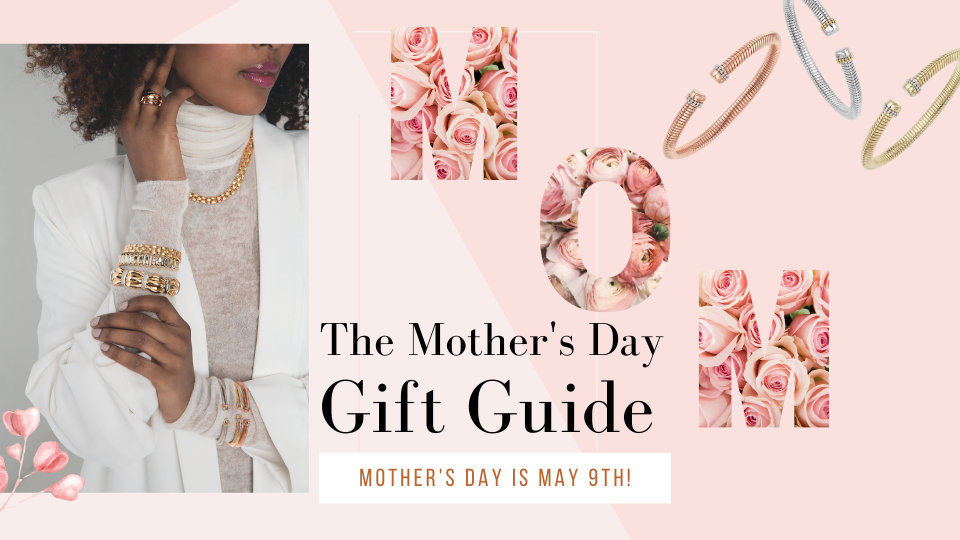 Introducing our Mother's Day Gift Guide for 2021!
This year, perhaps more than ever before, we saw that moms can truly do it all. Let's celebrate our everyday heroes with a gift that will last a lifetime. We've pulled together a curated selection for every type of customer that walks through your door seeking that perfect gift for their mom. Shop below from our curated gift guides for every type of mom.
OUR MOST GIFTED BEST SELLERS
These tried and true pieces are your no-fail option. Every mom will love these choices, our most popular items trending currently.
THE CLASSIC MOM GIFT
Showing moms everywhere they are loved by expressing their name.

GIVE THE SPARKLE FACTOR
These are for the mom that loves a little glitz and glam. Be ready with fancy gold items that feature glistening diamonds or sparkling gemstones.
"MOM-FRIENDLY" CHAINS
From updated best-sellers to popular links with a little added flair. Shop the chains that mom will want to wear every day.
THE LUX MOM
It's time to wow her. Splurge with items she would never buy for herself, but that will last a lifetime.
GETTING PERSONAL
And then there's always her initials. Choose which style suits her or layer up initials to create a unique statement for mom.
GIFTS ON A BUDGET
Let's face it, everyone's got a budget. With cheap and cheerful price points, these gifts will still make mom happy and go easy on the wallet.
Want to see more? Browse our entire collection of selected Mother's Day Gifts here.